Commercial Works
Pixvana Comission
36x48" Original Painting for the CEO of Pixvana for their offices.
Viscon Cellars "Perseverance" label
"Perserverance" label 2016
Original painting "Perseverance" 36x48"
This is the original painting created for the Perseverance Wine label.
Acrylic on wood panel
36x48"
2016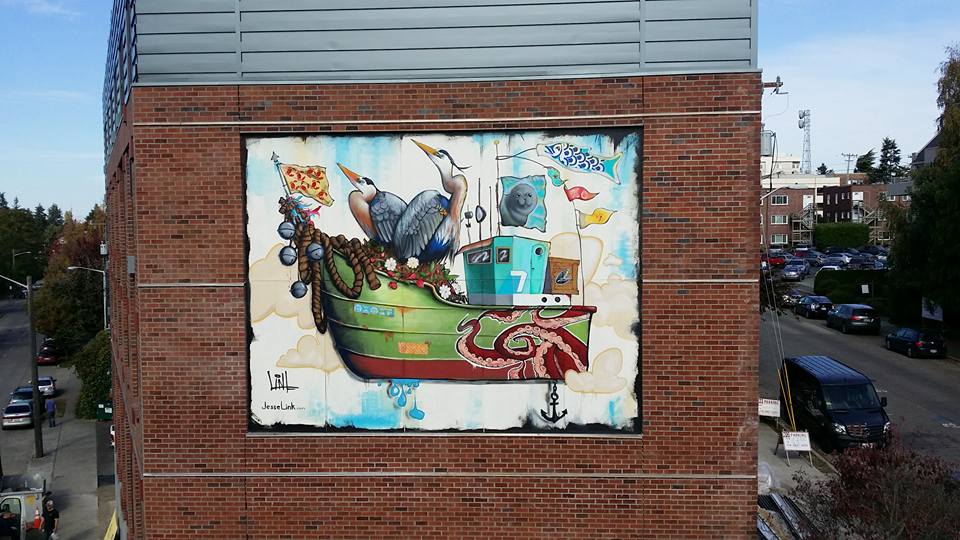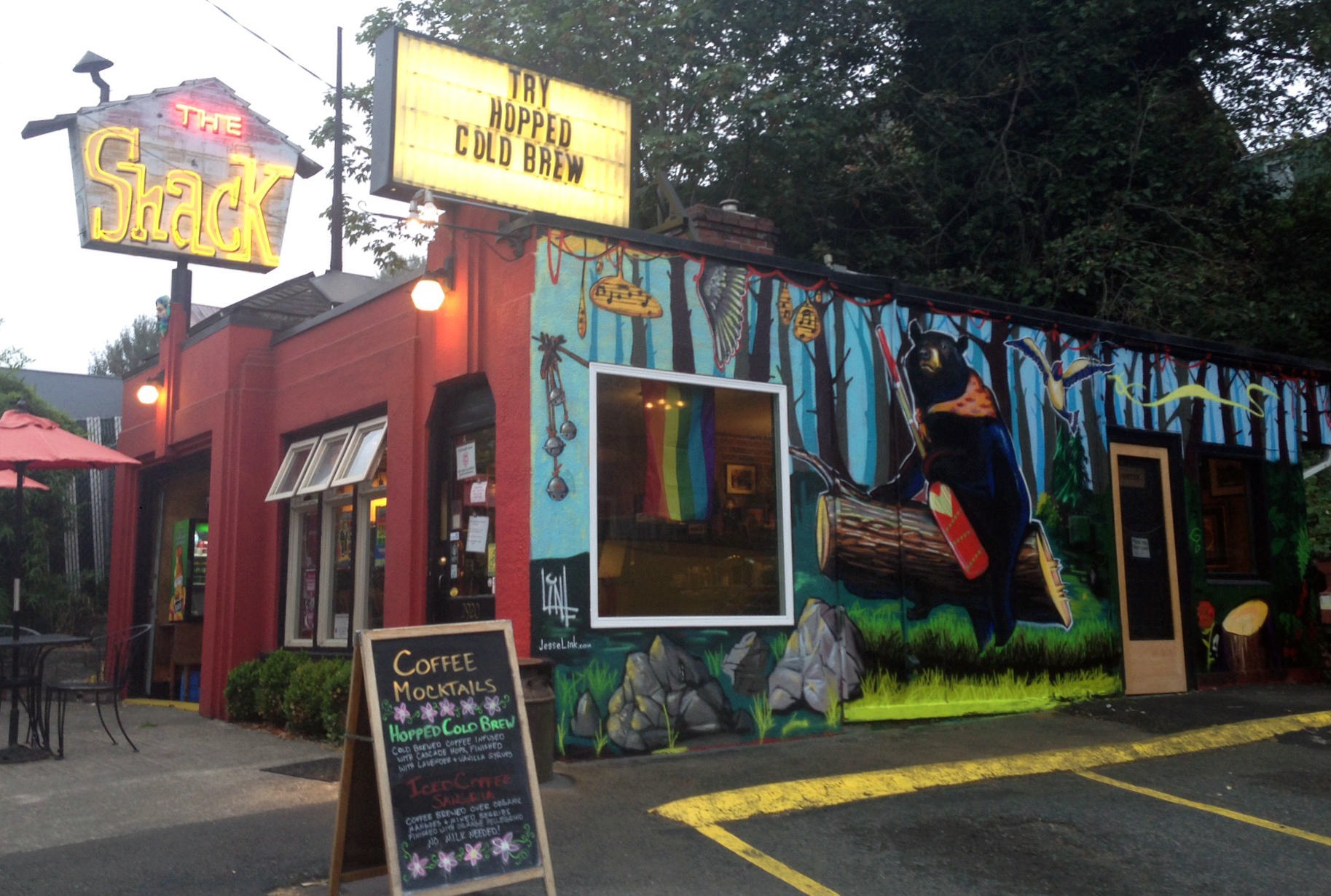 Shack Coffee, West Seattle 2015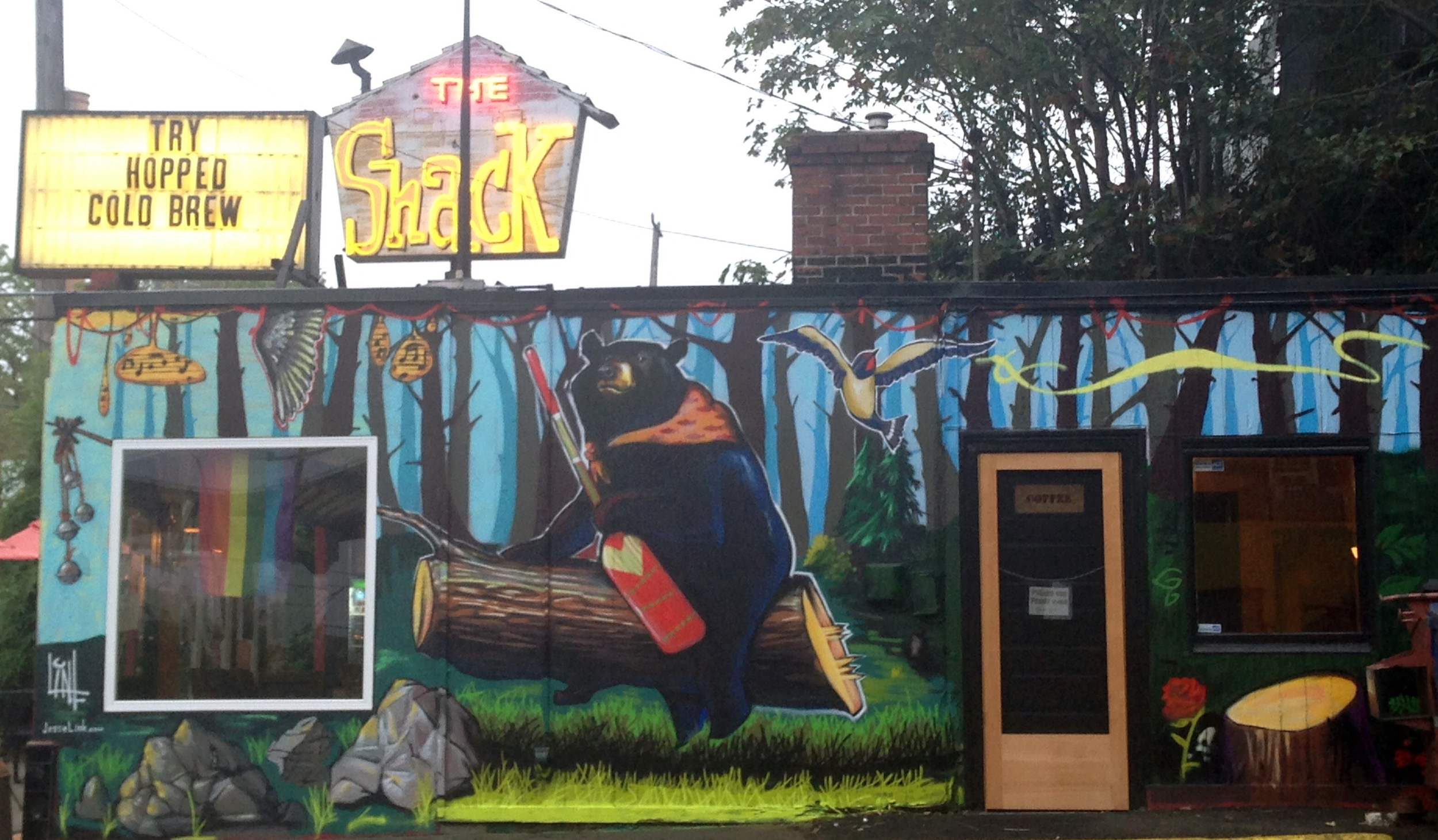 Shack Coffee, West Seattle 2015
Cafe counter artwork
When the owners of The Molecule Effect Cafe, located in the heart of Denver's Arts district, contacted me with photos of their custom made counter I happily agreed to fill it with artwork. If you're in Denver, Co. stop in and check it out. Photo Cred, Kyle Cooper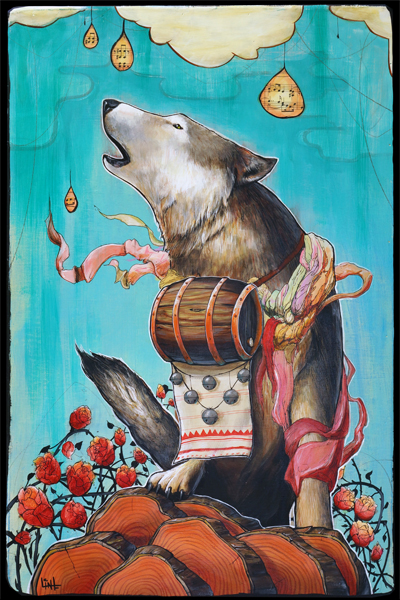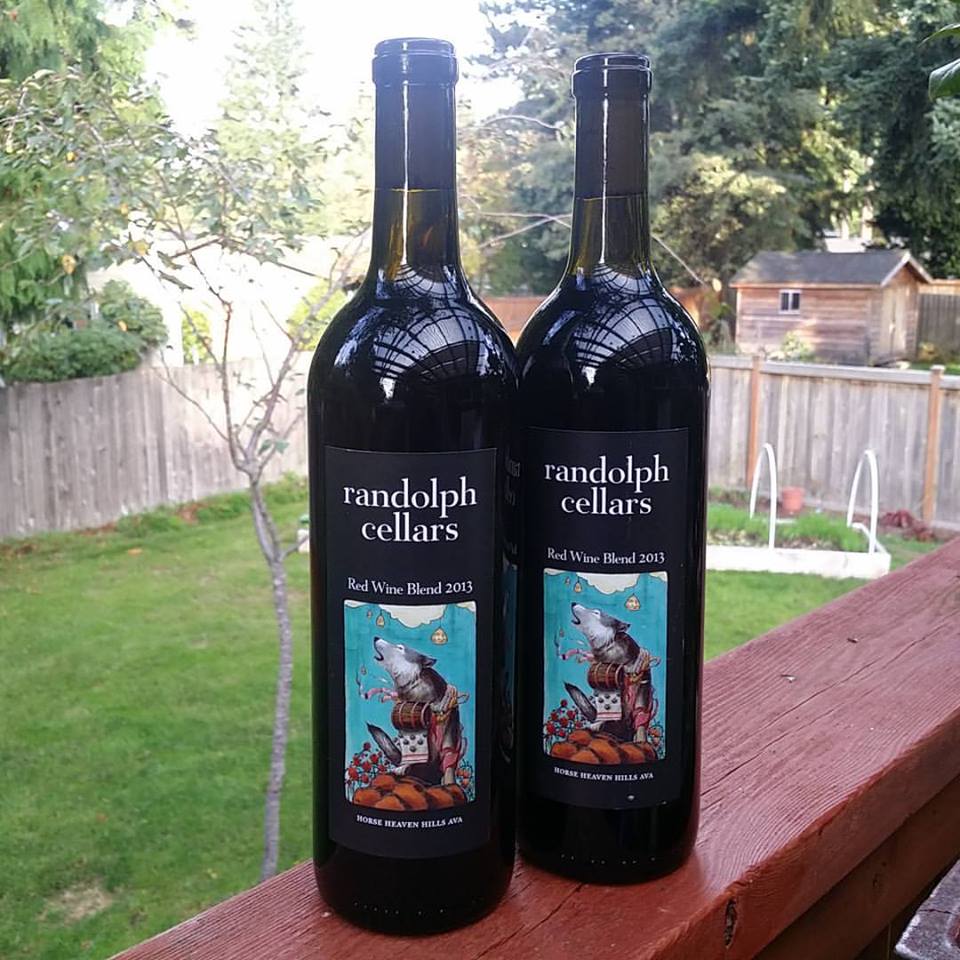 Randolph Cellars, Snohomish WA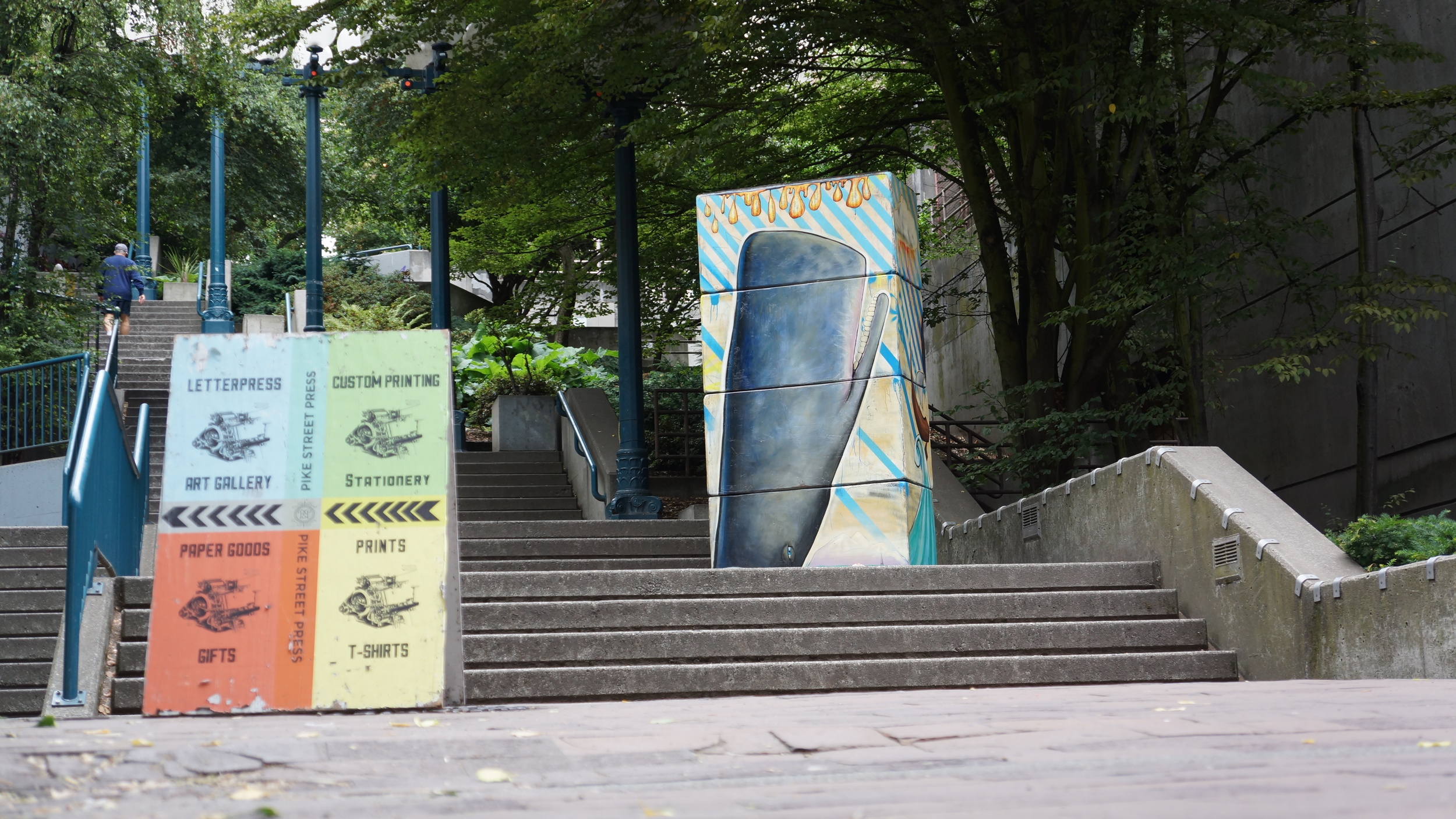 Art Interruptions 2013
My installation for Seattle's "Art Inturruptions" program, 2013, made possible by Seattle's Office of Arts and Culture. This 8' tall installation piece had 4 sides each hand painted and spent the summer on the steps leading from the Seattle Aquarium to the Pike Place Market.
City Target
City Target Launch
Client - Rally Group Seattle
Myself along with 4 other artists (Justin Hillgrove, Luke Haynes, Ryan Henry Ward and Michael Todd Harrison) Each created a piece of work plus painted live at the launch event.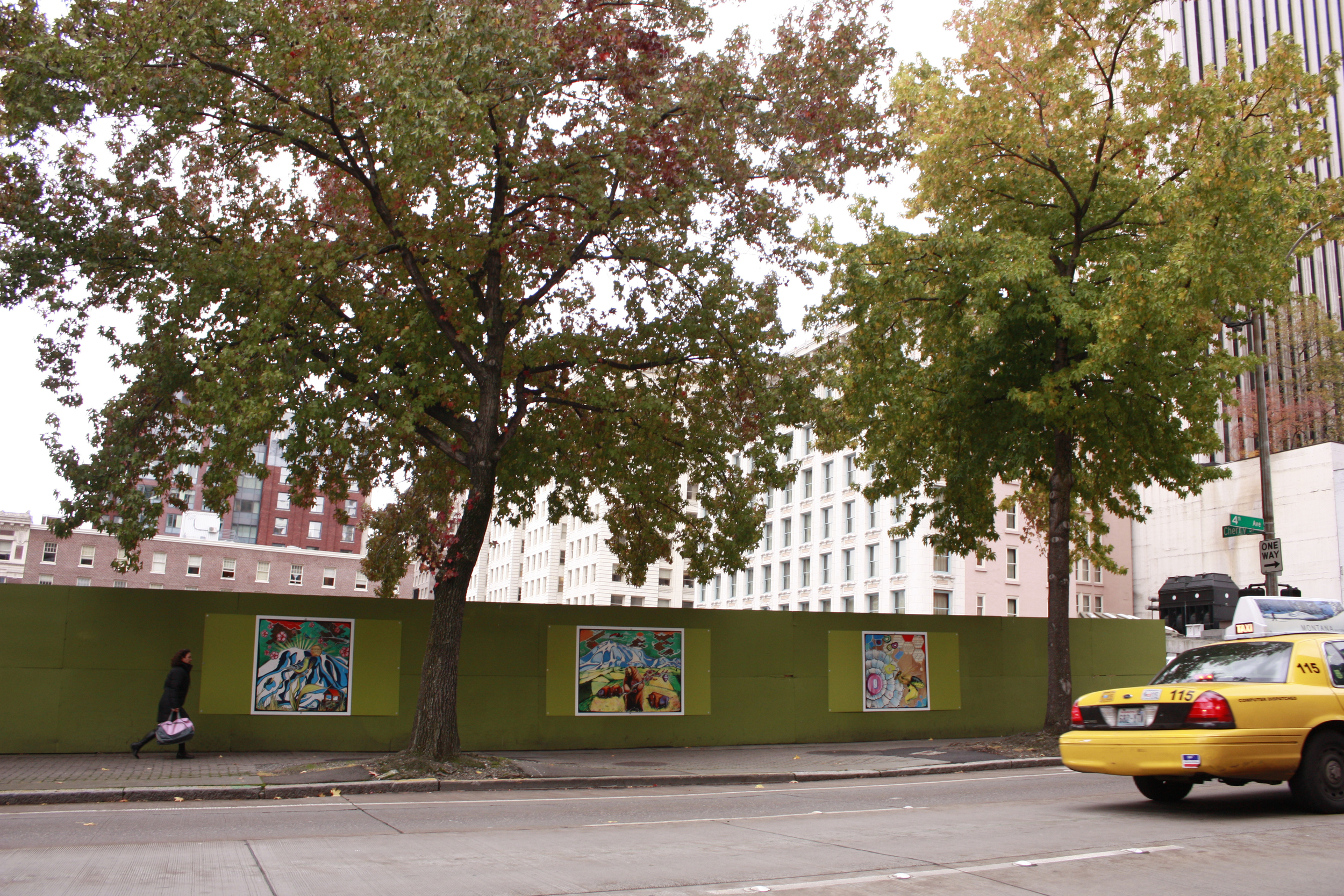 Public Art
My First Public art Project made possible by Seattle's office of Arts and Culture. Three pieces displayed on 2nd ave downtown Seattle.